2017 International Day of Peace: Peace Picnic
---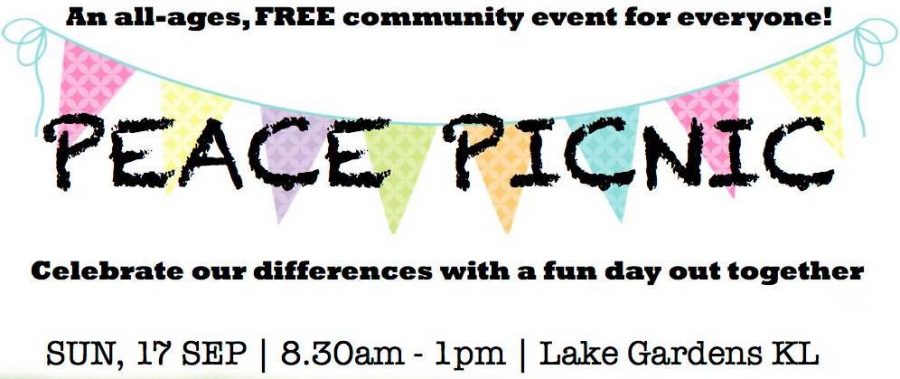 Roots & Shoots Malaysia cordially invites you to join us in commemorating International Day of Peace at our Peace Picnic this Sunday. Details are as follow:
DATE: 17TH SEPTEMBER 2017 TIME: 8.30 AM – 1.00 PM VENUE: KL LAKE GARDENS (ENTRANCE CLOSEST TO THE ROYAL LAKE CLUB)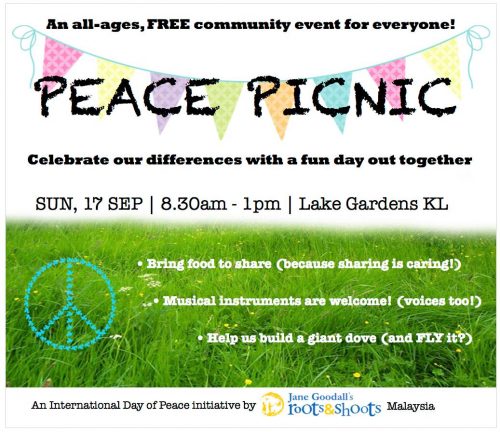 Every year, Roots & Shoots groups around the world celebrate #PeaceDay with a variety of festivities, including the creation and 'flying' of peace doves. This year, for the very first time, Roots & Shoots Malaysia will build a peace dove to mark the occasion. We invite everyone to join us in this feat. Bring along your friends, family, and some refreshments (maybe a little extra to share?) and let's celebrate our differences with the things that bring us together : food, fun and friendship!
"TOGETHER FOR PEACE: RESPECT, SAFETY AND DIGNITY FOR ALL."